Digital Locks, Keyless Entry & Smart Access
WELCOME TO ALLEN'S LOCKSMITH
Electronic locks are often used to limit entry in facilities where the flow of workers or outsiders must be controlled. Our professional locksmiths are trained to ask the proper questions in order to help you determine your demands and offer you the best system possible, like a digital lock.
We provide digital lock installation, maintenance, and repair services for your building to improve security and maximize the benefits of state-of-the-art locks.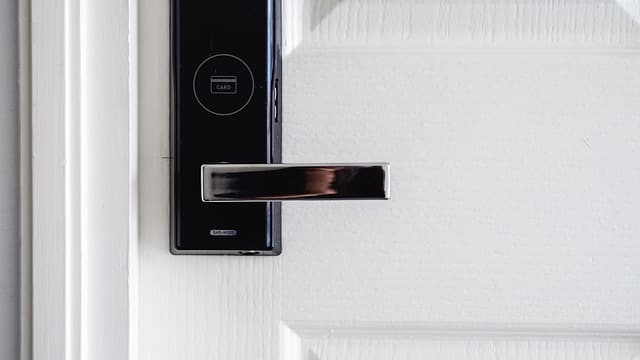 24/7 Digital Lock Installation Service in Sydney
Digital keylocks are gaining popularity among both company owners and households because of their extraordinary ease and usefulness. Such locks offer:
Mechanical keypad locks are more secure than electronic keypad locks since they are both bump and pick resistant. Traditional locks are vulnerable to lock bumping and lock picking. The former leaves no visible indications of forced entry, making it difficult to recover from your insurance carrier in the event of a theft.
Modern digital locks are extremely useful. If you use such locks, you'll never have to fumble with your keys to open the door, you'll only have to call a locksmith for the maintenance or repair of digital locks once in a while, and you'll never need keys in the first place. You can gain access by simply entering your PIN number on the keypad. When it's time to leave, the keypad lock locks the door automatically.
Because of heavy or regular usage, traditional locks often wear out and malfunction. Because they are never subjected to the repeated friction of key insertion and twisting, digital locks are very durable. In keyless electronic locks, hitting a few buttons on the keypad is all that is necessary to engage the lockset and unlock the door.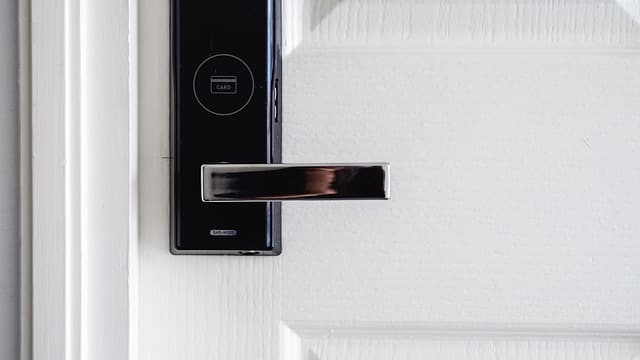 Digital Lock Maintenance and Repair
Even if you have a working digital lock system for your building, it still requires maintenance and will sometimes fail. Our locksmiths are extremely skilled in the maintenance of digital lock systems and electronic door locks.
When your system fails, not only does your company lose complete security, but your staff won't be able to access the information they need to keep the business functioning. It's a time-sensitive situation, so having a locksmith who is familiar with electronic door lock repair and can respond quickly is essential to keeping your company secure and functioning efficiently.
Fingerprints, PIN, Bluetooth, Wifi, and keypad are just some of the options for our smart doors and digital locks. Some of our digital electronic locks have alarm systems and auto-locking features, which are meant for use when the door is correctly secured or closed. You may also set a timer with an opening and closing time from afar.
Our digital door lock services can be used in different types of residential and commercial areas such as residences, schools, companies, factories, hospitals, or any other location where you wish to increase security and decrease security concerns.
Reach out to us to discuss any of your requirements and get help in the proper installation and repair of digital locks.
If you've been debating whether or not to convert to digital locks, the information presented here should serve as a good reminder of the various advantages they provide.
If you still have any questions, you can always get in touch with us to get more details about our professional digital locks installation and repair services in Australia.